Mechanical Parts
---
Forming Shoulders/Sets (for VFFS)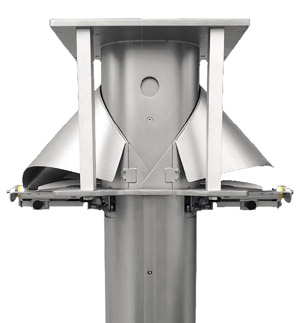 In a vertical packaging machine a forming shoulder is used to manufacture a bag from a flat film. This film is drawn continuously over the forming shoulder. The form of this shoulder and the associated filling tube are responsible for the bag shape and welding design.
Due to the continuous process the forming shoulder is used up at certain areas and must be replaced after a service life depending on the film and product.
We povide suitable spare parts for existing installations. We support you in current applications concerning the format of you new forming shoulder.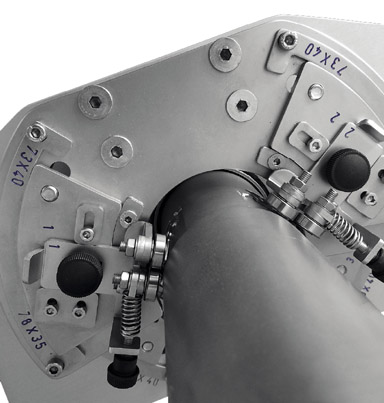 We deliver forming shoulders for:
Flat bags
Bags with rounded edges
Bags with sharp edgaes
Bags with 4-corner sealing
Stand-Up pouches
4-sides sealing pouch
Doypack
lots more
including the suitable accessories such as
edge profiling
bag spreader
deflexions
etc.
Bag Types
The following list is a abstract of our product range. Please contact us for more information.
Pillow Bag
Bag
with round corners

Bag
with sharp edges

Bag
with four side seals

DoyPack

Doypack
with round bottom

Pillow Bag 4x4
Seam Variants
Not only the bag type can be realized according customers requests. The seam can be realized in different variants too.
Based on the sample of a pillow bag we want to show the possible seam variants as followed.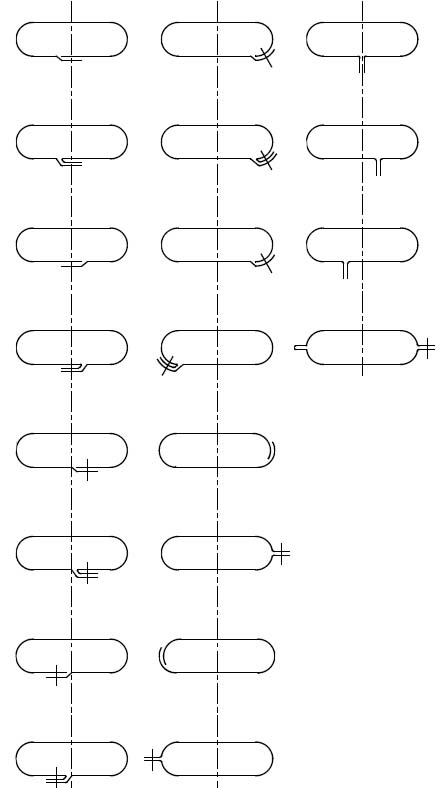 For each bag type different seam variants can be realized. Contact us, we would like to implement your inquiries.
Machine Knives (Cutting Tools)
Whether cutting or perforating of paper, plastics or metal foils, knives are needed during the packaging process in variations of tooth pitches and perforation gaps.
We provide the full range of products for low procurement prices.
Knive Types
The following list is a extract of the product portfolio. Contact us if you have an inquiry.
Blades and counter blades
for horizontal packaging machines

Toothed knives
for vertical packaging machines

Pre-cutting toothed knives
for vertical packaging machines

Zigzag knives
for horizontal packaging machines

Dinking dies/knives

Circular blades
Technical data subjet to change;
Hault-Off Belts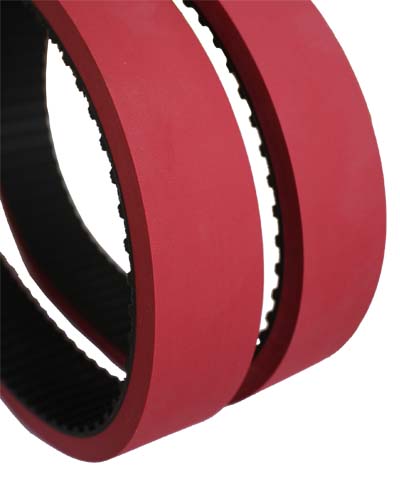 In packaging machines (especially VFFS and horizontal packaging machines) are used haul-off belts for further transport (or feed) of the film. The decisive factor is temperature/chemical resistance and power transmission, taking into account a high abrasion resistance and a long service life.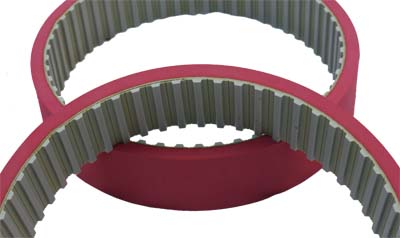 We manufacture and develop the needed standard or special haul-off belts.
For existing standard applications there are variations of haul-off belts for packaging machines available (for example, Rovema, Bosch, Sandiacre, TNA, Hayssen, etc.), partly ex stock.
For custom developments, you can rely on the longstanding expertise of our technicians and engineers. Be used - if necessary - specific bases with special coatings to ensure the use of an optimum function in your application.
Technical Data
A abstract of our standard delivery program as followed. Customized variants possible on request.
Belt graduation
T5 (5,0mm)
T10 (10,0mm)
Typ L (3,8")
Typ H (1/2")


Belt material
Elastomer
PU/PUR


Coating
PU/PUR
Natural rubber
(incl. Linatex, LCN)
PVC
Silicone

Coating thickness
12mm max.


Reinforced belt body
As option
(steel, glas-fibre, etc.)


Milled cutouts
Acc. customers requirements


Punched holes
Acc. customers requirements
Technical data subject to change